Now that we have all settled into the New Year we are getting excited as we prepare for our upcoming build in July of 2018. This year we are building an oven for a family of five, the Bustos-Moya Family. We will spend about a month in Costa Rica working with our local partners, the family and the community as we set-up and build the oven.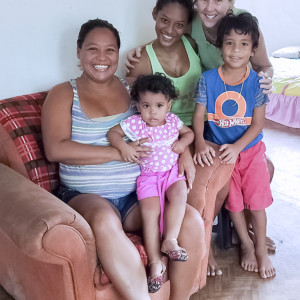 The Bustos-Moya Family is comprised of mom Yenni (Jenny) and dad Carlos. Together they have three kids ages 16, 6 and 5. Yenni is a housewife who relies on her children's father to provide for her family. Carlos is an agricultural worker earning $370 four months out of the year and $56 cutting grass during off season. In 2016, the family received a home from Habitat for Humanity Costa Rica. Through local relationships we have built Habitat had suggested the family to us. They are in need of a sustainable income in order to maintain their home and meet their children's basic needs.
The family lives in the city of Corralillo which is located near the banks of Rio Tempisque and Rio Las Palmas in Guanacaste. These two rivers have caused serious floods and life changing damage to the community, most recently this past August during hurricane season. The climate of the region has prompted us to work with an architect, who understands the region and who volunteered their time, to design an oven that would be best suited for the area. We are very excited about this oven and look forward to sharing more details about its construction in the future!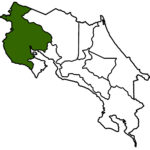 Make sure to check back to our Facebook page and website as we unveil more about our next build!