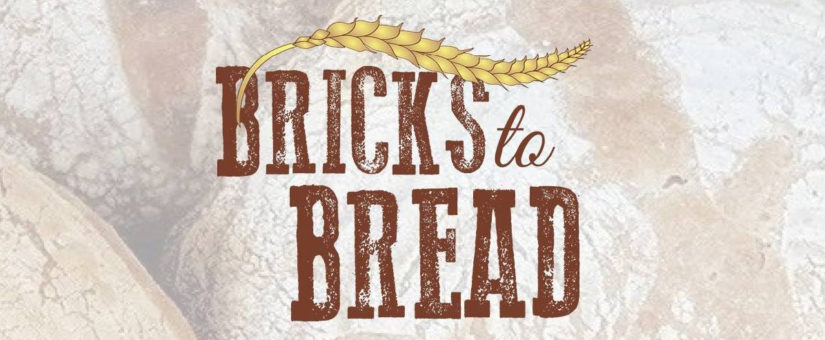 August 8, 2020
Dear Friends,
Greetings from Costa Rica. I sincerely hope that you and your family are safe and in good health. So much has changed in our daily lives, so many new challenges and new norms. We've been watching with heartfelt pain the tragedy of George Floyd's death, all that followed, and all that continues to happen. You all continue to be in our thoughts and prayers.
In lieu of recent events, Bricks to Bread has taken time to reflect on our own privilege as an institution and as individual board members. The board, as five white women, recognizes that we will never fully and truly understand. At our latest board meeting, we discussed recent events and how each of us can take action to do our part.
The Recent Social Movement Update:
As a board, we have taken this time to be listeners and self-reflect on our role in these issues, how we have tried to fight against these issues and how we will do so in the future.
Costa Rica similarly struggles with internal issues (race, socio-economic status, etc.) and at Bricks to Bread we strive to walk alongside our partners, supporting women, families, and communities who do not have the proper access to resources to better their (and their families) situations.
Toxic Charity, a book written by Robert Lupton, the founder of FCS Urban Ministries reminds us of the responsibility we have as a charitable organization to do good and not harm those we serve. It reminds us that the people "we serve," are not to be viewed as "the people we serve" — but as partners, collaborators, leaders in their own communities. In other words, "they" have to be the solution. We are helping in some way to help them be/become their own solution. Bricks to Bread Board agrees that this is a primary goal/objective; we work alongside our partners to support them in their solution to self-sustainability and financial security. Our agility and flexibility allow us to refine our service model to make sure that we are not hurting those that we intend to help.
The white savior complex refers to a white person who provides help to non-white people in a self-serving manner. It suggests that even with the best of intentions, we can do more harm by imposing our own solutions with our own answers and expertise. Bricks to Bread works against the white savior complex by ensuring that it is a community-led project. Our approaches and methodologies are rooted in the dialog and partnership with each community, striving to empower and build local capacity. Bricks to Bread does not go to Costa Rica and implements our solution to the issue. Bricks to Bread works, in constant communication with each community to assure the best solution is found to meet their goals. We are agile and nimble and able to adapt our program model to each community to ensure that we are being culturally sound, and making changes to best fit the community
Similarly, Bricks to Bread volunteers (when in country) work alongside the communities they serve. By having meals, coffee breaks, and celebrations with the community, relationships are built to ensure that we truly learn to understand and appreciate the culture of Costa Rica. Bricks to Bread has worked with communities to allow volunteers to stay with/close to recipients of the oven projects for the same reason.
Additionally, Bricks to Bread doesn't go to Costa Rica, build the oven, and leave. Bricks to Bread works with the community before, during, and after. Our oven project partnership with each community consists of a minimum of three years of support, guidance and coaching. Furthermore, our collaboration with the Peace Corps in Costa Rica, their longevity and outcome-based solutions have helped us ensure that our oven project recipients are served with dignity and respect.
Finally, Bricks to Bread is forming the organization and registering it as a local nonprofit, to have our mission be driven by local leaders and with local community members who will guide us to serve with respect and dignity.
Bricks to Bread commits to doing the following:
Bricks to Bread board members will continue to pay attention to the communities we serve and work on being better listeners.
Bricks to Bread board members will continue to self-reflect on our individual actions as well as the organization's actions.
Bricks to Bread board members will talk about Toxic Charity and will discuss with our future volunteers our role as global citizens.
Bricks to Bread board members will discuss the White Savior Complex and will talk about this complex with future volunteers.
There are many resources available for Bricks to Bread board members, volunteers and followers to become better versed in the issue and we encourage all of us to remember our role as global citizens. Please take time to learn more and reflect.
Collections of resources (click to visit their websites):
• Dismantle Collective
• Good Good Good
• Project HOME
• Racial Equity Tools
As a global community of passionate people, together we can help change lives, one brick at a time. Thank you for your continued commitment to support women entrepreneurs with their journey to financial security in rural Costa Rica!
As always, wishing you peace and health,

Nancy F. Alvarado
Founder and President